Best Urologists in Delhi, Urology Hospital in Delhi NCR, Treatment for Urology in Delhi NCR
GENERAL UROLOGY
Urology is the branch of medicine that specializes in treating the urinary tract in males and females, and the male reproductive system. The organs under the domain of urology include the kidneys, adrenal glands, ureters, urinary bladder, urethra, and the male reproductive organs testes, epididymis, vas deferens, seminal vesicles, prostate and penis. Although urology is classified as a surgical specialty, knowledge of internal medicine, pediatrics, gynecology, and other specialties is required because of the wide variety of clinical problems that may be encountered.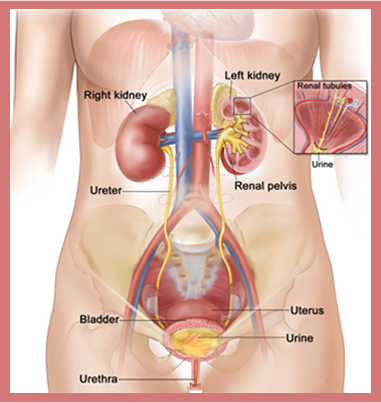 General Urology covers a spectrum of urologic diseases in men and women of all age groups:-
Hematuria
Preventative care
Prostate disease
Urinary tract infections
Benign and Malignant tumors of the genitourinary tract
Conditions affecting the penis, testes, and scrotum
Male aging issues
Trauma to the genitourinary organs
Inflammatory and infectious diseases of the urinary and genital tract
Male/ Female urinary incontinence
Neurogenic bladder
Tirupati Stone Centre
UROLOGY & LAPAROSCOPY HOSPITAL
24/7 PATIENT SUPPORT
Our team of qualified doctors is 24/7 present to take care of the patients requiring immediate medical care.