ENLARGED PROSTATE
Benign prostatic hyperplasia (BPH) involves hyperplasia of prostatic stromal and epithelial cells, resulting in the formation of large, fairly discrete nodules in the periurethral region of the prostate. When the nodules become large, they compress the urethral canal to cause partial, or sometimes virtually complete urinary tract obstruction by the urethra, which leads to interference with the normal flow of urine. This obstruction further leads to symptoms of urinary hesitancy, frequent urination, increased risk of urinary tract infections, urinary retention, or insomnia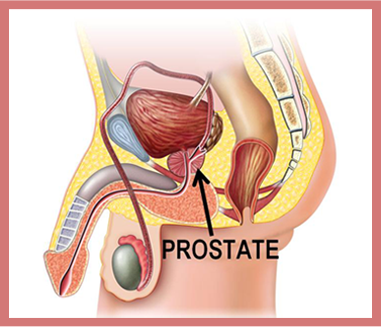 Symptoms
A constant feeling that the bladder has not emptied completely even after urination
Increased frequency of urination, particularly at night(nocturia)
Blood in the urine (i.e. hematuria), caused by straining to void
Dribbling after voiding
Hesitant, interrupted or weak urine stream caused by decreased force
Leakage of urine (overflow incontinence)
Pushing or straining to begin urination
Recurrent, sudden, urgent need to urinate
treatment
Initially, the symptoms of BPH can be managed by medicines. However, if symptoms persist even after medication, then surgery may be needed.
Laser Treatment For Enlarged Prostate (Bph)
Holmium Laser Enucleation of Prostate (HoLEP):
It is the latest technique used in treating Enlarged Prostate. The procedure involves a 550 Micron Fibre attached to a 100-Watts Holmium Laser machine to remove obstructive prostatic tissue and seal blood vessels. The enucleated gland is pushed into the bladder and later sucked out with the help of equipment called Morcellator. The length of the procedure varies from 45-90 minutes, governed by the size of the gland. There is almost zero blood loss in the procedure as the laser beam which cuts the gland also seals the blood vessels. Hence, there is no need for blood transfusion in maximum cases. After the surgery has been performed, a catheter is inserted to keep the bladder in place, which continuously drains the urine into a sterile collection bag. It is usually kept for 24 to 48 hrs. Patient is discharged in 2-3 days without catheter after giving a catheter free trial.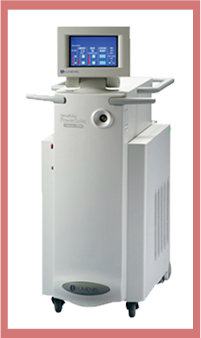 Advantages Of HOLEP Over TURP:
Advantages of Holmium Laser Surgery
OPEN SURGERY
TURP
HOLEP
Prostate Size
Any size
< 80 grams
Any size
Catheterization
5-7 days
3-5 days
2 days
Blood Transfusion
Usually required
10-15 in 100 cases
0-1 in 10,000 patients
Bladder Irrigation
Required
Required
Rarely required
Hospital Stay
5-7 days
3-5 days
2-3 days
Patients with high blood
sugar & high blood pressure
High risk
High risk
Treatment Possible
Patients with poor cardiac
status
High risk
High risk
Treatment Possible
We, Tirupati Stone Centre are known for providing the best laser treatment for prostate surgery in Delhi for males. We give ultimate relief to the patients suffering from enlarged prostate by doing the quality surgery through laser method. To perform this sort of operation, we have some skilled surgeons, who specialize in this type of laser treatment for enlarged prostates in males. We assure to deliver high-end results for this type of laser treatment in males without any pain.

In this type of treatment, a laser beam is used for prostate treatment, which penetrates the gland and gets into it to repair the tissues and blood vessels of the prostate gland. Our surgeons do this type of treatment by using a laser machine based on the latest technology and is meant effective to produce a laser beam used during this operation. The patient needs to get admitted in the hospital for 2-3 days during the treatment and patient will not feel any pain during this treatment. We charge reasonably for this sort of laser treatment and give good results in the end for sure.